More Information about Pre-Engineered Metal Buildings
Traditionally,
Pre-Engineered Metal Buildings (PEMB) have been considered the solution for relatively simple structures such as small warehouses, storage buildings, agricultural buildings, vehicle maintenance facilities and similar structures that are box designed structures. A short visit to our Photo Gallery will quickly put an end to that misconception.
Today's PEMB's are "the building of choice" for all types of low rise and mid rise building projects currently being designed by Architects and Engineers nationwide and worldwide.
Project Complexity is no longer an issue. Our Buildings are the answer for aesthetically pleasing Office Complexes, Sports Arenas, Churches and Multi-Purpose Family Centers, Large Clear Span Hangar/Aviation Systems and Custom Buildings of "all" shapes and sizes. Traditional building designs are no match for our creative capabilities.
We have a  tremendous amount of resources available for on-line transmission to our design professionals:
Architectural/Engineering CD Rom
Product and Planning Manuals
Standard Material Specifications that can be customized to your requirement
LEEDS "Green Building" Qualification *Glossary of PEMB Terminology
Consultation Services with our Factory Engineers
Installation Manuals in English and Spanish
International Technical Assistance
Project Drawings in Imperial and Metric Dimensions
Nationwide/International G.C./Erector Network
Design Assistance
Preliminary Anchor Bolt Drawings and Column Reactions
These are but a few examples of our efforts to work with the Professionals of Record. Our Goal is to become one of your most valuable assets in guaranteeing the successful completion of each project.
We are available to serve your needs now and in the future.
Call us today or email us to get started with a PEMB solution.
"The American Steel Distinction"
Customer Service is our #1 priority at American Steel Buildings. Our team of professionals are dedicated to providing you the very best products and personal service available in the Steel Building Industry today.
Our Customer loyalty and repeat business are a testimony of our dedication to making our Customer Service Department the most important part of our business. We are available to you, your contractor and/or erector to answer questions and assist with all phases of constructing our buildings     until your project is completed.
*Project Coordinators for each customer from concept to delivery
*Technical Assistants available at each factory with access to your   projects Engineered Drawings.
*All materials are "piece-marked" for easy erection and reference   when assistance is required. These stamped markings on your steel   correspond to the Construction Drawings and Bill of Materials.
*We DO NOT avoid problems! Should there ever be any portion of   your building that has been manufactured incorrectly, we will be   there to provide the solution… reimbursements for erector field   corrections or prompt delivery of replacement parts…  
We will do whatever is required to get the job done in a prompt,        professional manner. Contractors hate the word… "CAN'T" …      and this word is nowhere to be found in our vocabulary.       
The Service you receive "after your building is delivered and paid for" is        the true measure of your Building Providers performance and character.
Our Goal is to serve you, Our Customer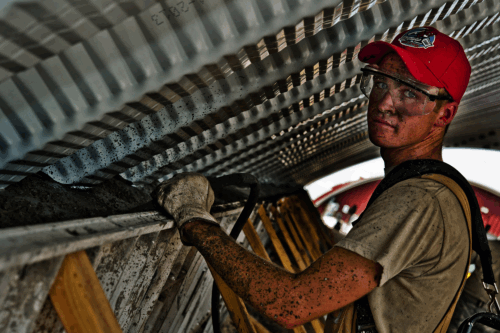 Dealership Opportunities
National and International Dealership Opportunities
American Steel Buildings seeks Contractors, Erectors and Sales Organizations to partner with & add to our growing pre-engineered metal building (PEMB) network. American Steel will provide you with all of the necessary tools to compete and be successful in this rapidly growing segment of the construction industry.
The Majority, if not all, steel building corporations require an expensive dealership fee to get started. What does this dealership provide for you other than the outlay of several thousands of dollars? A computer software package that allows you to price buildings. This, in turn, requires you to create an entirely new and expensive segment to your company… An office staff that specializes in PEMB estimating (one or more of this staff are required to go to training at the manufacturers estimating schools at an Additional Fee! Oh… And, by the way, you are only allowed to quote the most basic of buildings… all complex buildings must be quoted by the factory.
A Sales Territory… this is a little misleading- a sales territory is given but is "non-exclusive" and only exclusive for advertising purposes. Anyone can sell a building in "your territory". What additional support do you receive? How many sales leads have you received with your dealership? A basic marketing services and advertising planner is provided that encourages you to advertise in the yellow pages, to use direct mail, radio and billboards for further exposure requiring, yet again, Additional Fees!


American Steel Buildings requires NO Dealership Fees, there is no special computer training required and no additional "specialized" staff is needed to increase your cost of doing business as usual. Our Dealers simply provide our office staff with the project information on our web site "Quote Request" form or email us a set of project drawings. We will do all of the engineering, estimating and computer work for you. We will e-mail or fax to your office a complete quotation for your review. You will then take our price and put your mark-up on the project and do what you do best… Sell the Building!
Our only requirement is that you sell one building to earn your exclusive territory and start receiving sales leads on a regular weekly to monthly basis. This is a Win-Win solution!
*Engineering Stamps for Every State *Permit drawings in 2 1/2 – 3 weeks *Metric Engineering for International Projects *The Best Delivery Schedule in the Industry *Unmatched Customer Service *Sales Leads *Exclusive Territories *Sales Assistance *Brochures, Specifications, Erection Manuals, Color Charts and much more available by email. *Preliminary Anchor Bolt Drawings and Column Reactions in 2-3 days
American Steel Buildings accessibility and personalized service along with the simplicity of our Dealership Program, provides you the quickest path to success and allows you to continue doing what you have been doing without interrupting your normal day-to-day business operations. We encourage you to join our team of Worldwide Dealers and participate in the fastest growing segment of the construction industry. American Steel Buildings
American Steel is a worldwide leader in providing the highest quality, premium-grade steel buildings at the lowest prices available to the International Construction Industry.
We provide solutions for any design challenges and feature flexible clear-span and long bay engineering for mega warehouses or industrial centers, aircraft hangars, sports arenas, riding arenas, gymnasiums and
church sanctuaries… perfect for facilities that require larger obstacle-free interiors without the use of interior columns.
Our Engineers use the IBC (International Building Code) and UBC (Uniform Building Code) in designing our International Buildings and have met or exceeded the stringent engineering requirements of the European
Union, Asia, Middle East, Africa, South and Central America, the Caribbean, Artic regions and the South Pacific.
Our buildings have withstood the force of Hurricane Winds in Unalaska;
the coasts of Florida, Texas, Louisiana, Mexico and the islands in the
Caribbean…. (The Bahamas, the Virgin Islands, the Cayman Islands and
more); the force of Earthquakes in California, Turkey and Alaska to the
corrosion problems in Antofagasta, Chile and Baja, California.
We provide Technical Assistance, Construction Services and CIF Shipping
Logistics to your jobsite. Turn-key capabilities including the supply of all collateral goods required for the interior and exterior finishes of your project… this is extremely helpful for projects in remote areas of the world where specialized construction materials cannot be found.
We know the demands of International projects and assign a project
coordinator, at no extra charge, to help facilitate fast and efficient design
and delivery of your building. The project coordinator is equipped to
guarantee that your building is designed to meet the specific requirements
of your projects location for rain, wind, snow and seismic coding.
Dealership Opportunities are available and we encourage you to visit this
separate section on our Web Page to find out how to become a part of our
International Dealer Network